Project No 1
Community Development Programs North Efate
Contact: Tahnia Cook
click here to access more information about Project No 1
click here to access more information about Project No 2
Co ordinator: Mark Russell
Project No 2
Epule Tops Community Welfare Project
Contact: Paul & Nellie Simbolo
click here to access more information about Project No 2
Co ordinator: Tahnia Cook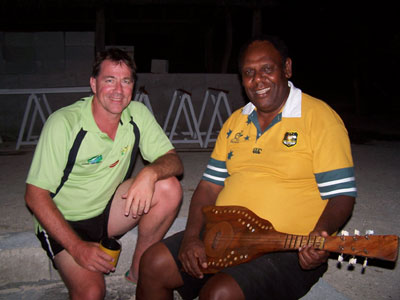 Project No 3
Business & Tourism - Media & Marketing
Contact: Hammond David
Project No 3
Co ordinator: Mark Russell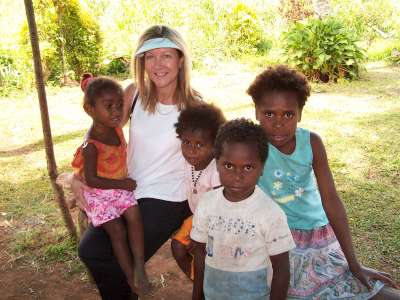 Project No 4
Family Care & Education Programs
Contact: Marie-Rose Mahit
Project No 4
Co ordinator: Lisa Russell

Project No 5
Sport, Health & Training Programs
Contact: TBA
Project No 5
Co ordinator: Graham Eadie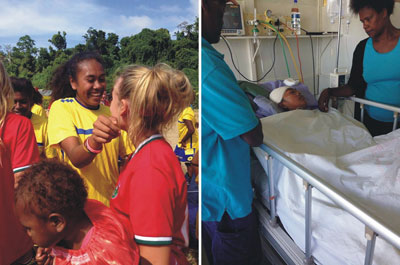 Project No 6
Sandra's Rehabilitation Program
Contact: Sharon Foster
click here to access more information about Project No 6
Project No 6
Co ordinator: Tahnia Cook
Immediate needs for the Villages:
Money - this will allow them to buy food and fresh water in Vila (water is contaminated and sickness and diarrhoea has become a problem)
Shelter - this is urgent, building materials for both shade and shelter are required.
Clothes - Some places were completely flooded and the people lost their clothes and all their belongings, so basic supplies are needed.
Plants - many food crops were destroyed and the villagers need to purchase new seedlings asap for future food supplies.

Please help the people who have welcomed so many Australians to their shores by donating to the "Good 4 Global" Campaign. Be assured your support will be felt in the most needy areas.