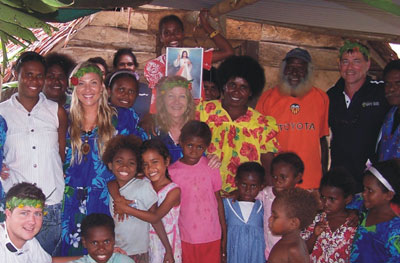 Hi All ...
" Vanuatu is on my mind... we are trying to help to
re-build Vanuatu. We want to help not only the
villages around the islands, but also the schools,
so the kids can get back to normal life as soon
as possible. We have created this website for
you to donate and help get the smiles back
on these beautiful peoples' faces. Please help
these fun loving people rebuild their lives."

best wishes,
Graham 'Wombat' Eadie

Please help the people who have welcomed so many Australians to their shores by donating to the "Good 4 Global" Campaign. Be assured your support will be felt in the most needy areas.